inflooens offers real-time operational insights and lets you
Discover referral partners with realtor insights, plan partnerships, and track efforts.

Manage partnerships with a guided planner and timeline view.

Foster relationships with live production and health dashboards.

Set and monitor goals using a comprehensive partner dashboard.
Discovering and Managing Target Referral Partners for Lead Generation
Real-time insights for successful lead generation by identifying ideal referral partners
Find referral partners using realtor insights and filters.
Automatically link MLS activities to loan officers' production.
Simplify duplicate management with an intuitive interface.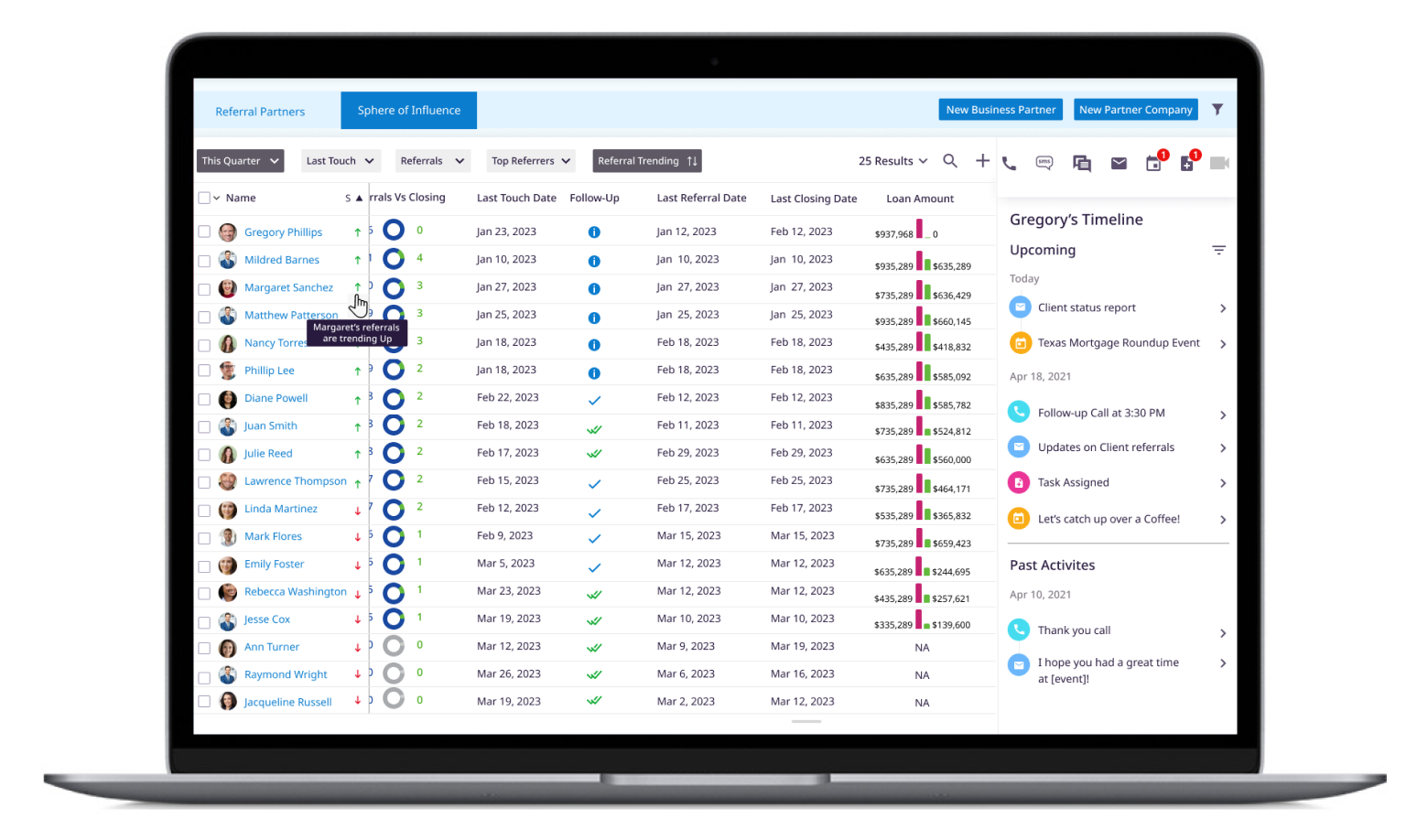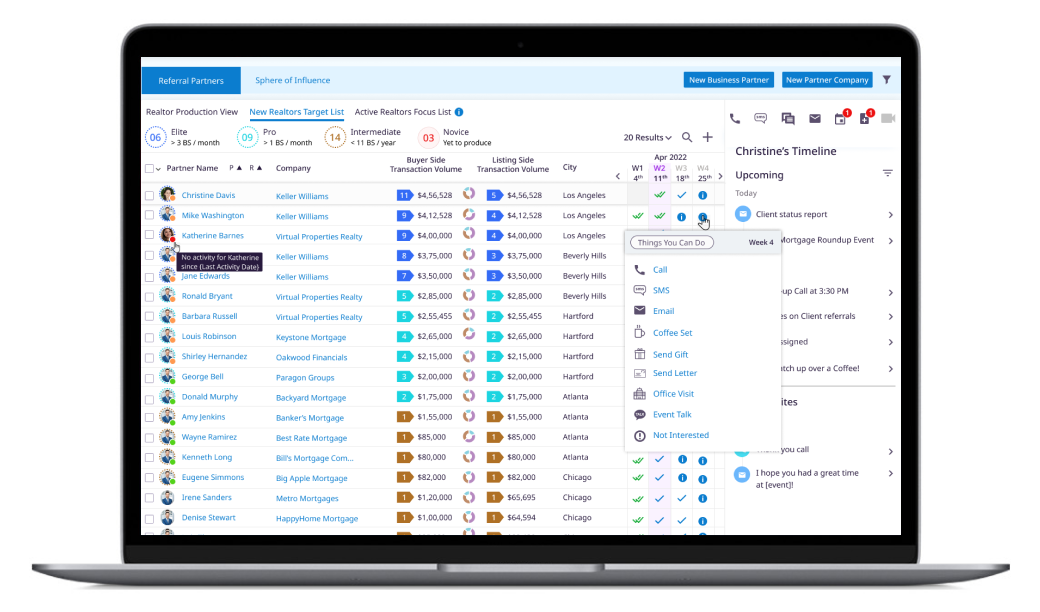 Action Plan for Success
All-in-one partner pursuit toolkit, designed to make the process more efficient, informed, and successful
Proactive relationship-building planner
Categorize leads using MLS data to identify top prospects.
Receive real-time partnership updates and inactivity notifications.
Access insights through the activity timeline.
Nurture Relationships
Acquire, maintain, and strengthen connections through regular communication, appreciation, and support.
Real-time dashboard partner for management
Performance-based organisation using live production metrics
Boost wallet share and partnership value.
Partnership management with a versatile activity planner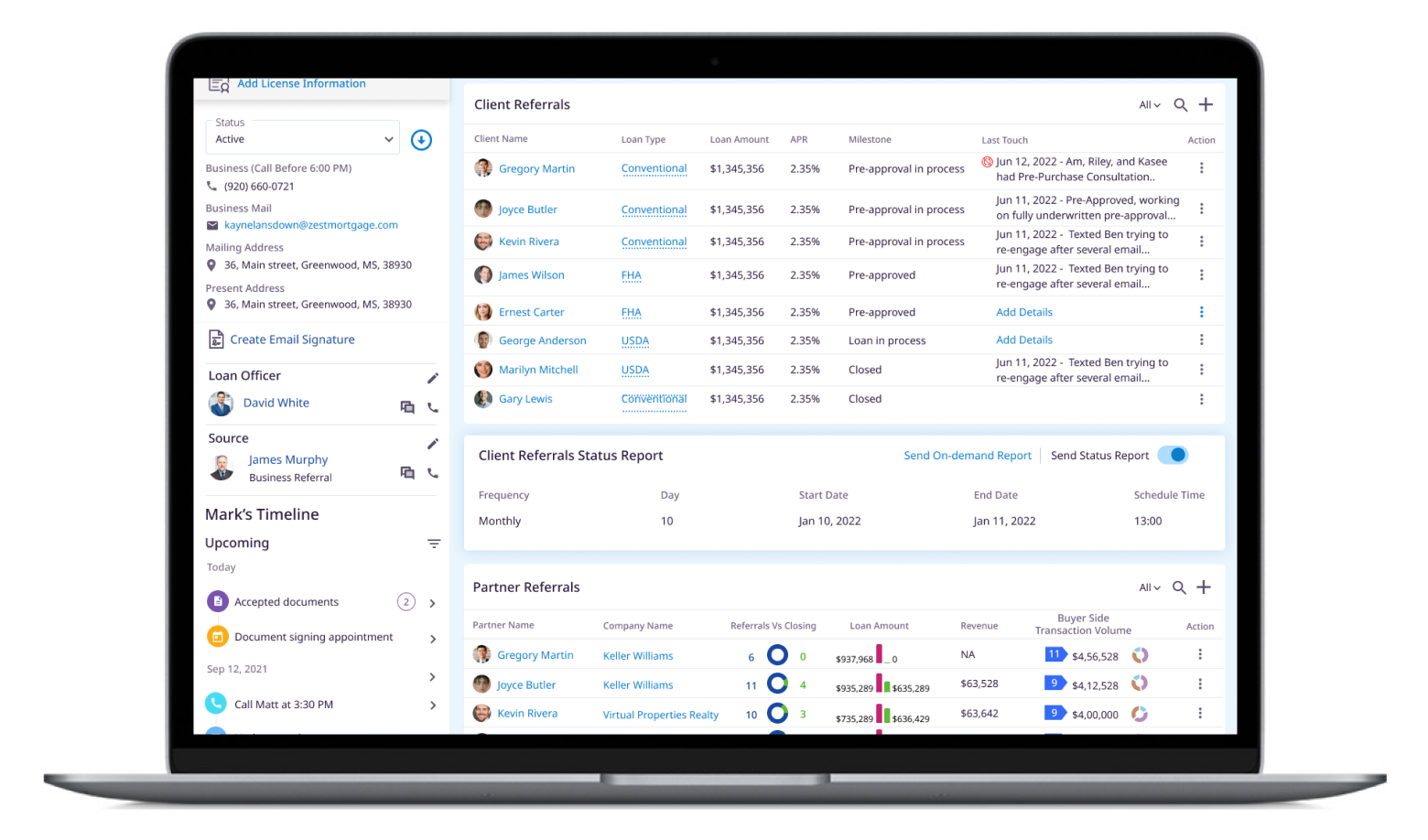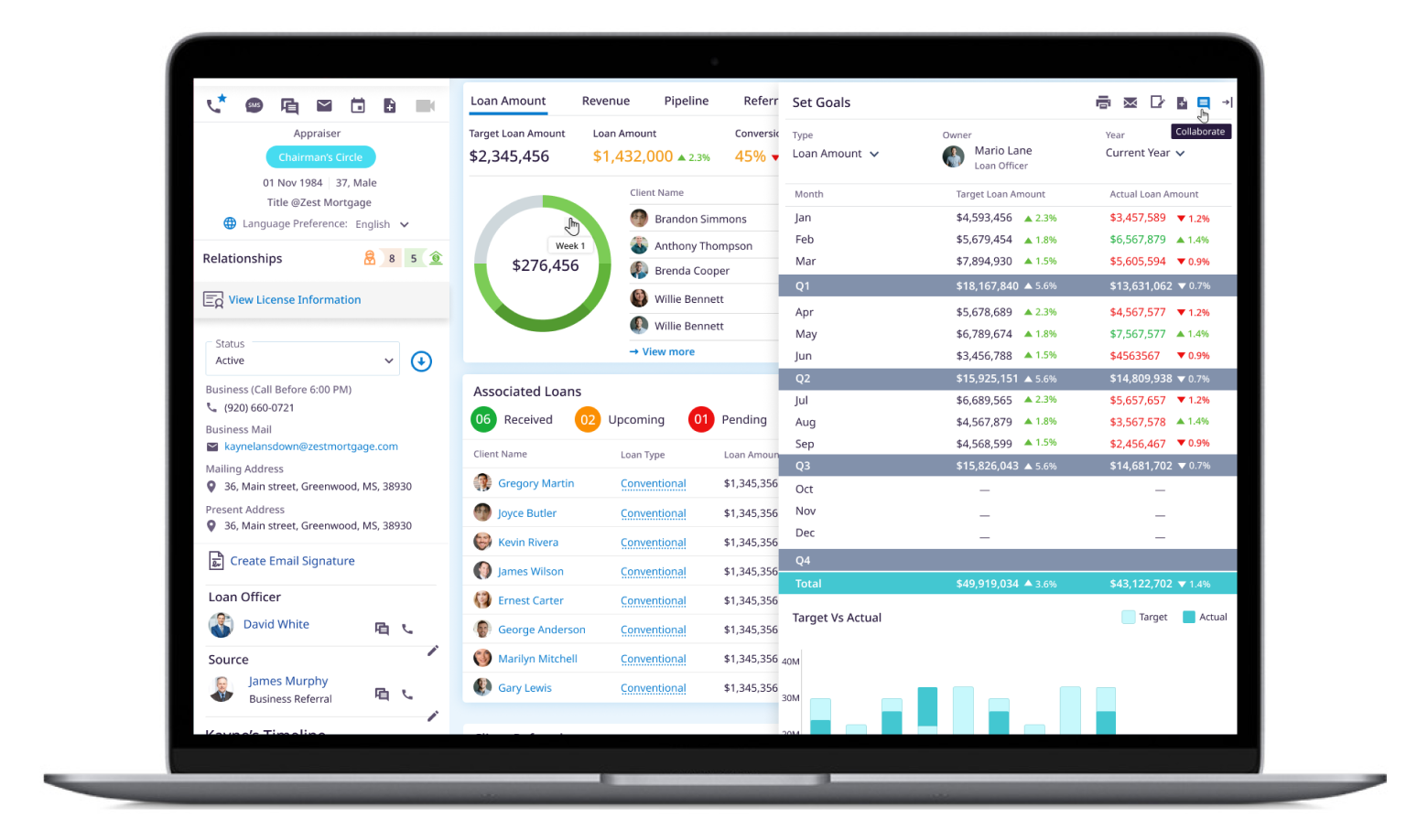 Set Goals and Monitor Progress
360° view, including robust goal-setting, monitoring, and referral status reporting
Access a 360° partner network view for informed decisions.
Referral status reporting for insights and improvements
Automate and streamline routine tasks.